– a lesson plan book for teachers, parents and young artists everywhere!
Translations include: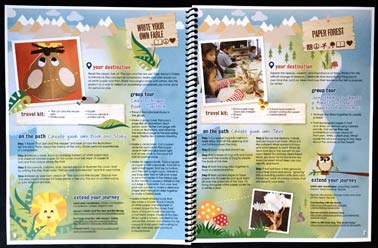 Book Summary:
Creating Legacies though Art takes you on a journey to explore the commonplace and find new meaning in everyday objects. Through individual and group projects, with additional links and references to help you extend the journey, our art lessons provide opportunities to transmit core values, such as compassion, tolerance and respect. What will be the legacy you leave through art?
Receiving This Book:
Creating Legacies through Art is a free e-book. We invite you to download the material for classroom or individual use only. To review or obtain the e-book, please fill out the following information:
Complete to View and Download the Book
Please help us know how we are doing. We hope to reach every state in the U.S., and many countries across the globe. Data required here is being collected for statistical purposes only.
Thank you for planting the seed of education for future generations to learn and to express their creativity. (So far our e-book has been downloaded over 103 times and in 23 different countries and 14 U.S. States!) This project has generously been supported by the following businesses and organizations:
John S. and James L. Knight Foundation – supporting transformational ideas that promote quality journalism, advance media innovation, engage communities and foster the arts. The foundation believes that democracy thrives when people and communities are informed and engaged.
Bartlett Foundation
Blú Lotus Studio
Learn more about the book through Art Sphere's Knight Foundation grant page.
If you downloaded the book, please do us a favor and take a brief survey about your experience with the material.