ASI and the Community
ASI's survival primarily depends on the generous monetary and service contributions from individuals and corporations in the Philadelphia area, across the United States, and all over the world.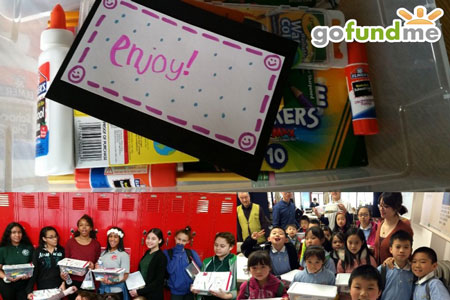 Any monetary contributions are tax-deductible (501C3) and directly support ASI's educational programs.
Need more reasons to contribute? See more donation information here.
Thank You!
Please send donations here:
Art Sphere Inc., BOK Building, 1901 S 9th Street, Studio 502, Philadelphia, PA 19148
---
Other ways to giving:
Click to Donate through Paypal.

Visit our
gofundme.com page
and contribute to our art box campaign. This program provides art supplies for disadvantaged kids so that they can have the school supplies they need to be creative!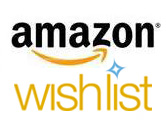 Donate supplies to Art Sphere Inc. using Amazon Wishlist.
Use Amazon Smile and automatically donate 0.5% of eligible proceeds to Art Sphere Inc!
Login now
to designate ASI as your charitable organization!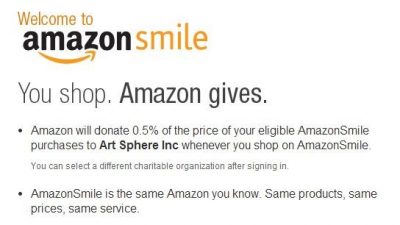 Partner with
Ebay Giving Works
to make a donation or designate a portion of your Ebay proceeds to ASI.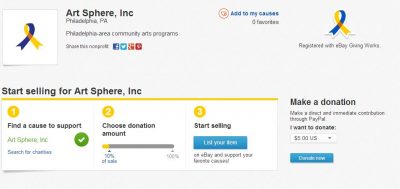 Many employers participate in United Way campaigns and Art Sphere Inc. is an approved United Way donor choice organization. You can designate your United Way contribution to Art Sphere Inc. by selecting donor choice # 16265
Art Sphere Inc. is honored to share an exciting announcement from Seraphin Gallery:
"Seraphin Gallery is proud to present our first membership program, with 100% of the proceeds donated to Art Sphere Inc. We appreciate your support of the gallery and our artists over the years, and hope that–through this new initiative– we can lend a hand to introducing art to underprivileged public school students throughout the Philadelphia area."
Visit the Seraphin website for more information about this special opportunity that supports artists and the programs at Art Sphere Inc..
---
"The arts are not for the privileged few, but for the many. Their place is not on the periphery of daily life, but at its center." –John D. Rockefeller