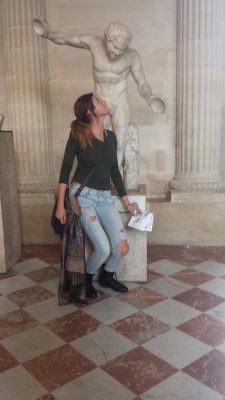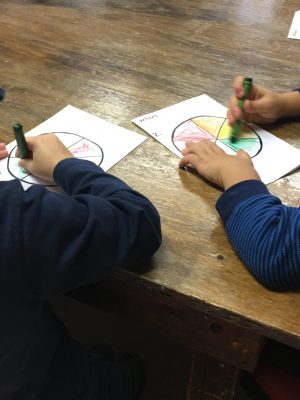 Hello! My name is Rebecca Hatala and I am a senior at Temple University studying Strategic Communication, with an Art History minor.  I grew up in Northeast Philadelphia, and attended Philadelphia's Creative and Performing Arts High school (Capa) in South Philadelphia for visual arts. For me, volunteering with ASI means being able to spread the creativity that was afforded to me at a public arts focused high school, to other children who do not have access to art programs through public schools, and after school programs.
I experienced how art and creative exercises can transform lives, and instill positivity. I previously worked as a camp counselor for ages 3-12 with Philadelphia Recreation Centers, and I also taught an art class for high school students while studying in Rome.
I mainly provide office assistance, and volunteer coordinating for ASI; however, I assisted in classes, photographed, worked special events, collaborated, prepped projects, and more! Working with Art Sphere has been and continues to be a way for me to learn how to advocate for, and organize for a good cause that I strongly believe in. Taking organized action in social change and community engagement with ASI has been a learning process, and a great experience.  I am excited to continue working with Art Sphere Inc!